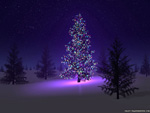 Suicide, my boyfriend hung himself 26 years ago, on the 16th of December. So as you can imagine, I always find this time of year emotional. I decided to attack it head on this year. I contacted old friends from that time and we talked about how we were all coping. I was surprised to discover after all of these years, how many of us have held on to such terrible guilt and grief. All of those I spoke to felt if they had done one thing different, he wouldn't have left us.
Talking about it was very therapeutic for me. I found that I wasn't alone in my grief and thoughts, surrounding this tragedy. I found each person I spoke to filled in a gap of the story that was lost to me.
When he died I just shut down. I even left school because everything there reminded me of him. But by leaving school I loss contact with everybody who knew him except for one person.
Suicide is devastating and damages everyone involved. I swore no matter how bad life got I would never do such a thing. Then one day when I was 36 years old, I finally lost all perspective. I came very close to giving up on this life. But then I remembered what it was to lose a loved one to this. I thought I don't want my daughters going through life, thinking mum didn't love us enough to stay. So I stayed because I do love them enough, including my husband.
Life is difficult for some more than others, but we must fight to survive!
If you are feeling suicidal or you know someone who is, here are a few numbers to remember:
Help Lines and Crisis Support Counselling:
ACIS Ph: 13 1465 (Mental Health Triage) Adelaide Metro Mental Health Service
Lifeline Australia, National, 24hrs, 7 days, Ph: 131114
Kids Help Line (5-25yrs), National, 24 hrs, Ph: 1800 55 1800
Men's Line, National, 24 hrs, 7 days, Ph: 1300 78 99 78
Suicide Call Back Service, National, 24 hrs, 7 days, Ph: 1300 659 467
Salvation Army Crisis Line, National, 24hrs, 7 days, Ph: 1300 36 3622
Gay and Lesbian Welfare and Counselling
South Australia (Adelaide) Ph: 1800 18 2233 or 08 8344 1623
Queensland (Brisbane), Ph: 1800 18 4527 or 07 3017 1717
New South Wales (Sydney), Ph: 1800 18 4527 or 02 8594 9596
A.C.T. (Canberra) Ph: 02 6247 2726
Tasmania (North Hobart) Ph: 6231 1200 or 0438 346 122
(Launceston) Ph: 6334 4013 or 0419 361 128
(Burnie) Ph: 6432 3643 or 0419 361 128
Victoria (Melbourne) Ph: 1800 18 4527 or 03 9827 8544
Western Australia (Perth) Ph: 1800 18 4527 or 08 9420 7201
© 2011