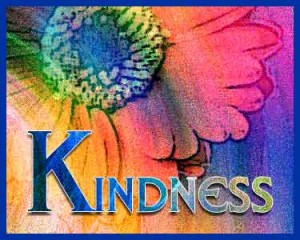 I was just thinking this morning of a young boy who would sometimes share his lunch with me when we were in grade 7 at Coorara primary school. I believe his name was Darren Thompson, I am a bit hazy on the first name but I am sure his last name was Thompson. I remember his father use to deliver the ordered lunches to the school.
I had just moved to Adelaide and it was the first school that I went to here. I remember feeling really moved by his kindness to the point that I still think of it almost 20 years later. He was a really lovely boy, unfortunately he wasn't popular with the other kids and they could be mean. I will never understand why people have to be mean, it causes so much sorrow.  If there is one thing in this life I can be absolutely certain of it is the fact that I will never ever be mean to another living being.
This causes me to look back at other acts of kindness that I have experienced in my life. The next one that comes to mind is Mrs Stazanovsky I am not sure if I have spelt this correctly. She was my fourth grade teacher at Walkervale State School in Bundaberg. I remember that I had badly wanted to work in the deli across the road from the school and I asked her if I could stay back after school and work on my maths. She very kindly indulged me and even wrote a note of reference for me. With her help I was able to have my first part time job at the age of 10. I would work for 30 minutes after school every day for a whopping 50 cents, which I would promptly spend on lollies.
The next one that comes to mind is the mother of my friend Leanne from Walkervale State School. Leanne's mum would always buy her a lemonade Ice block after school, and sometime she would buy me one too!
The next act of kindness I remember was my best friend Karen's mum here in Adelaide. She would let me sleepover and would take us out to Pizza Hut and the movies. She would take us out often and would always include me in all the fun things they would do. I remember being lucky enough to go away with Karen to this wonderful shack at Carrickalinga it had a closer resemblance to a hotel than a shack and it had its own private beach. This was an amazing time for me and impacted on me greatly. They were there for me when I was going through yet another difficult time. I remember them saying that they would adopt me if they could.
It was due to these wonderful acts of kindness that I was shaped, despite my trials and tribulations, into the person I am today.
I find myself emulating Karen's mother when I spoil my daughters and their friends, even to the point of fostering a young girl in need.
It just goes to show that the smallest acts of kindness can have a very big impact on someone's life.  It has what is called a knock on effect. So if being kind to someone can cause them to be kind in the future, imagine what being mean can do.
(c) Christine